HOMES THAT BREATHE
The classic Queenslander provides the design template for Charlton Houses residences, designed to breathe in response to the natural environment. Airy, light-filled sanctuaries provide year round indoor and outdoor comfort coupled with thoughtful planning that accentuates the gentle interplay between green open spaces and the quiet haven of home.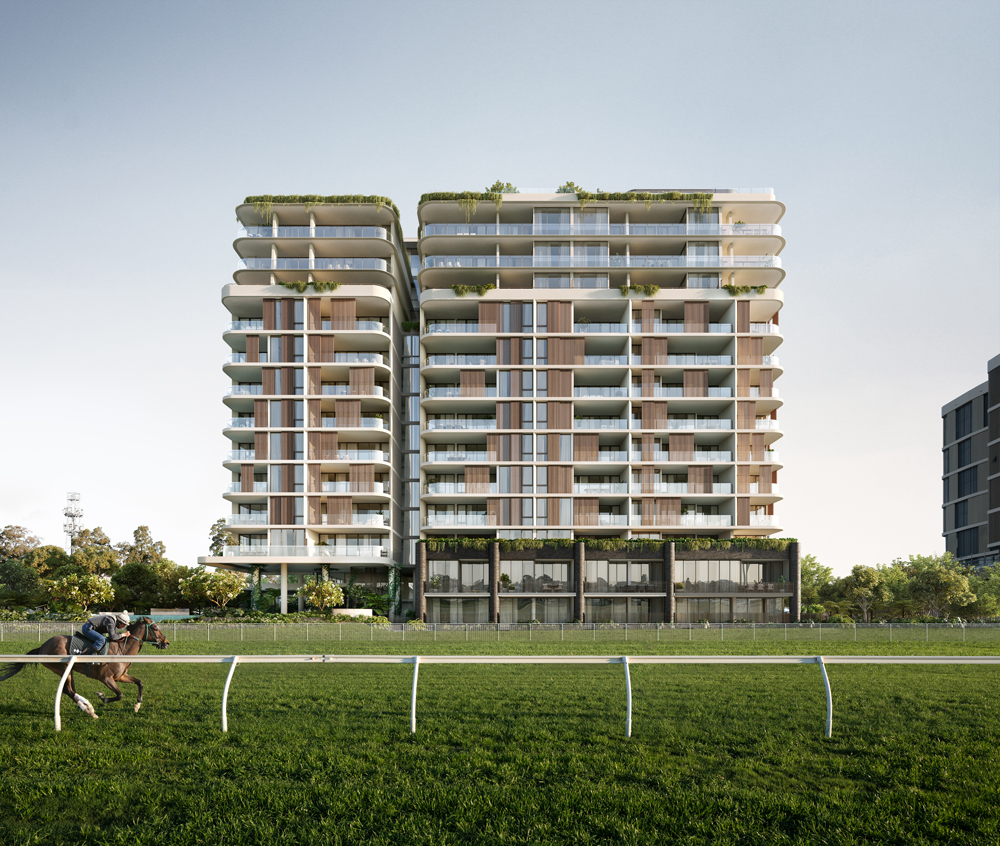 NATURAL OUTCOMES
A tiered facade precisely angled for winter sun and summer shade lets nature assist in the heating, cooling and lighting of homes. This time honoured approach to sustainable design elevates the living experience whilst reducing the impact on the plant.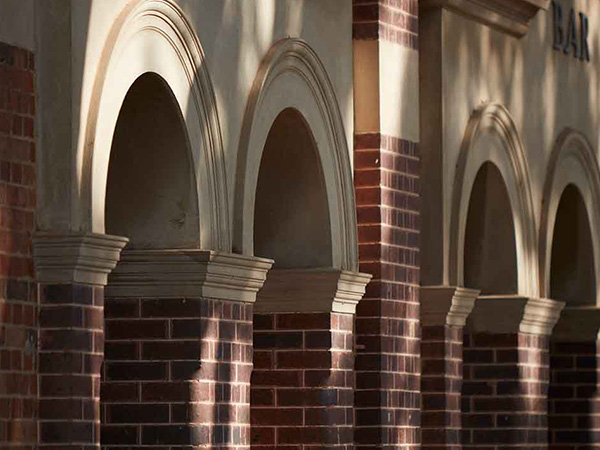 HERITAGE DIALOGUE
The contemporary architecture of Charlton House artfully references the heritage architecture of Eagle Farm's famed grandstands. It's there in the elegant curve of balconies, the artisan quality of the brick façade and the sense of occasion that accompanies a day at the races.
*Apartment image is an artist's impression of Charlton House which was produced prior to planning approval, statutory approval and commencement of construction and is subject to change. The information, image and artist's impression depicting interiors and exteriors are intended only as a guide and are not to be relied on as a representative of the final product. The buildings/architecture and landscaping are indicative only.