HOMES THAT BREATHE
Brisbane's sub-tropical climate has naturally informed a residential style that emphasises indoor / outdoor living. Through thoughtful design, the defining success of the quintessential Queensland home is its capacity to breathe. To open and close to the elements and harness fresh breezes and natural light. Charlton House has been designed with the same perfect climatic sentiment.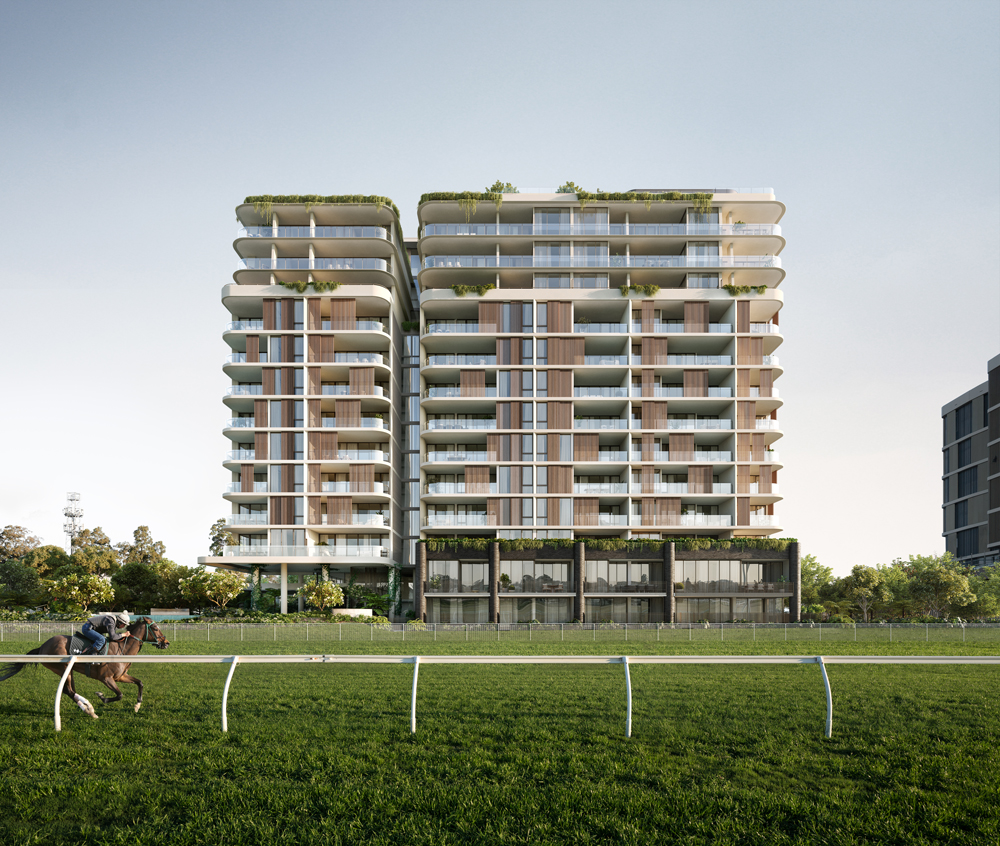 NATURAL OUTCOMES
A tiered facade coaxes the suns rays onto terraces and balconies which simultaneously provide shade to the interiors of apartments below. This simple architectural gesture brings a whole new definition to the experience of liveability.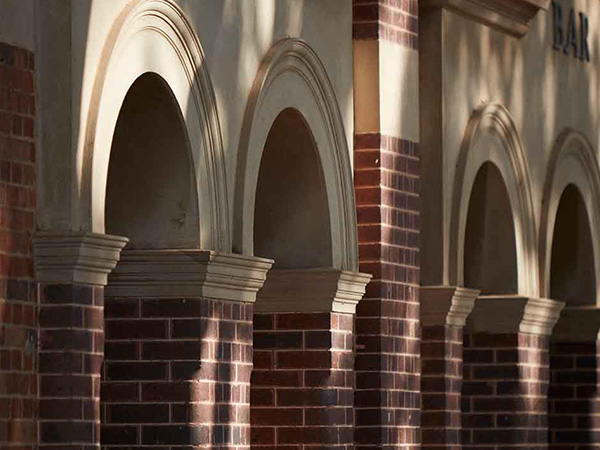 HERITAGE DIALOGUE
Taking cues from the elegant heritage architecture of the surrounding grandstands and the unique story of the Racecourse, Charlton House seamlessly references the brickwork and curves in a way that is entirely modern yet perfectly cohesive.
*Apartment image is an artist's impression of Charlton House which was produced prior to planning approval, statutory approval and commencement of construction and is subject to change. The information, image and artist's impression depicting interiors and exteriors are intended only as a guide and are not to be relied on as a representative of the final product. The buildings/architecture and landscaping are indicative only.